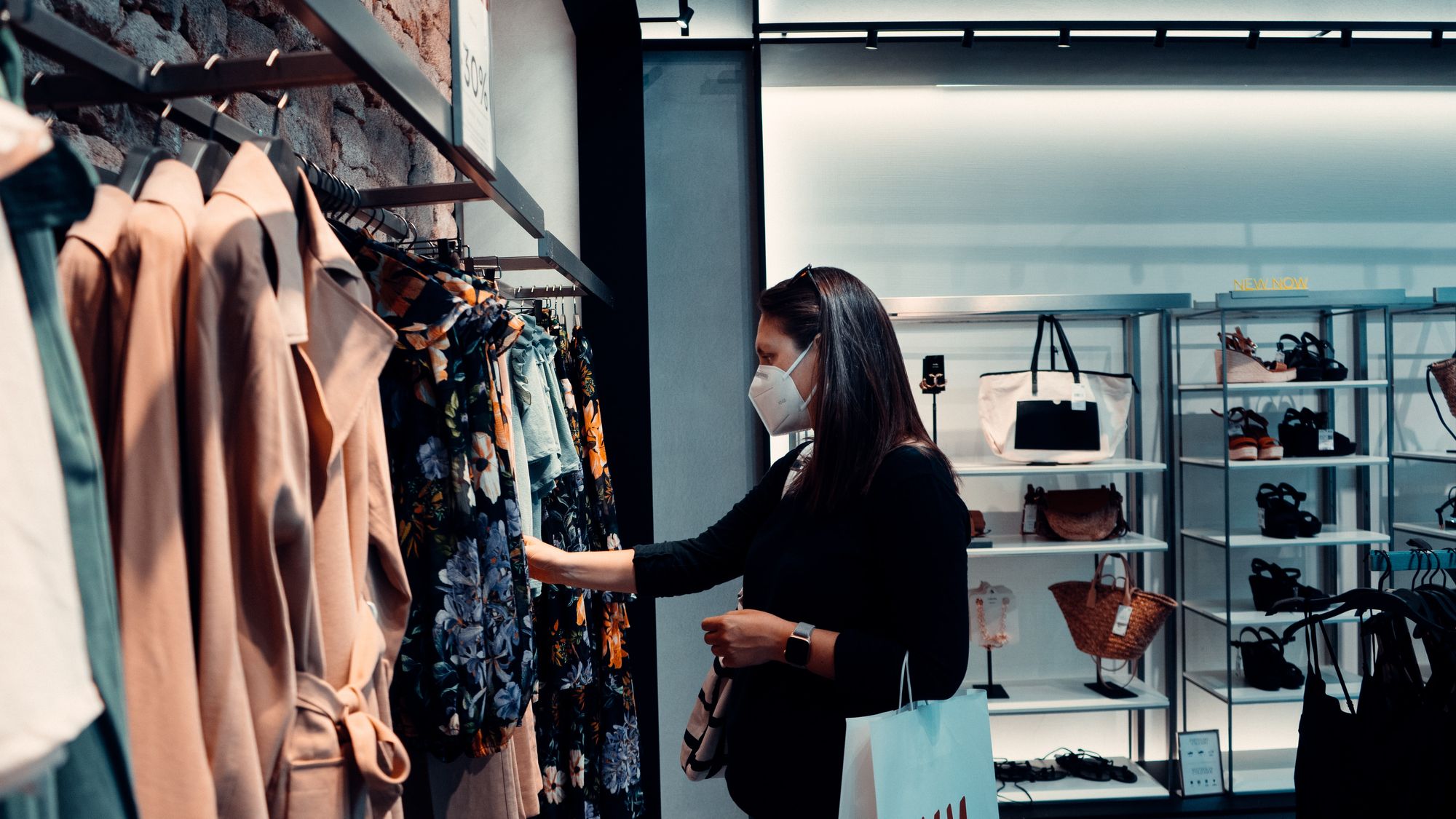 ‍
Christmas is coming earlier this year. I am sure we have all heard this before, but the reality is that we have all been cooped up at home for the majority of the year and we are now looking for that joyful feeling. Many see Christmas as the light at the end of the tunnel where everything will be back to normal, but we know that Covid will have a big impact on our Christmas holidays.
For retailers, the last three months of the year also tends to be the most profitable, but this year the concern is that it may be different. Here are five trends that are forecasted for 2020's Christmas retail shopping during Covid-19, as well as some ideas to bring into your marketing strategy.
1. Consumers will start their shopping earlier
It is forecasted that customers will start shopping earlier this year than in previous years. In the UK there are already the first signs of Christmas shopping. UK retail sales have increased by 6.1% compared to the same period in 2019, which is surprising as in 2019 they only had a 1.3% increase to the preceding year.
Consumers are likely to start their shopping early because they will be more concerned about finding a good deal due to tighter budgets. By starting to look early they are more likely to find a better deal and to find their desired items in stock. We also do not know how high the number of Covid-19 cases will be as we get closer to Christmas day. For this reason, shopping early is the safest possible way to avoid those last-minute crowds.
As a retailer, it is important to take this trend into consideration. Think about your customers' mindset. For instance, if they are buying this far in advance, they would like to ensure that the item can be returned after the Christmas holidays if needed. This means that the return policy may need to be extended this year. Companies such as John Lewis are already offering returns up to 28th January 2021 for any item purchased between 8th October and 24th December 2020.
Another question customers would face is whether they would need to go in-store to return the item or does the retailer offer pick-ups. Customers will consider these factors when making their decisions about where to shop this year, make sure this information is easily found on your website.
2. There will be an increase in digital newcomers
Covid-19 has led some customers in Malta to buy online for the first time. Since the start of the pandemic, we have seen new customer segments, noticeably Baby Boomers (born between 1946 to 1964) and Generation Z (born between 1995-2010).
As a result of Covid-19, you may have rushed to build a new e-commerce website. Now is the time to make sure that your website is set up as best as it can be for these digital newcomers, ranging from audiences that are less comfortable with purchasing online, to digital natives.
To be able to cater to these audiences, ensure that your website is easy to use and provides all the necessary information your customers will be looking for. This could be in the form of sending transactional emails, informative return policy and refund policy.
3. There will still be a lack of online trust
There is still a lack of trust towards purchasing online, not only from the digital newcomers but because, according to Misco (Online Shopping Trends Survey, 2020), 38% of respondents have reported cases where the goods or services they bought were below their expectation. Also, 68% of respondents who have never purchased goods or services online prefer to see and touch a product before purchasing it.
To be able to provide peace of mind, there are a number of ways retailers could instil online trust. This could be by providing good quality product photos, encouraging reviews, up to date stock figures, and offering great service, both when choosing the product and the one that mostly gets overlooked — after-sales service. To further reassure customers that they are buying the desired product, try and make the online experience somewhat familiar and similar to the offline experience. Most importantly, make your customers feel welcomed and appreciated.
4. Supporting local businesses
This year, some customers are more likely to choose to buy from a local business than from a big e-commerce site such as Amazon. This is because logistics companies may not be able to cope with the rise in items that need to be delivered, so customers may want to feel confident that their items will arrive before Christmas.
Covid-19 also had a huge impact on local businesses' revenue, with some of them having to close down at some point in the year. One way to attract business is to provide local delivery and contactless payments; according to EY future business survey (Sept 2020), 53% of respondents said that they expect this to now be the norm.
If you are a local business, make the shopping experience easy for consumers and alleviate the guesswork for them by providing up to date and correct information about your business. Information such as what products you have in stock, opening hours (shown correctly on Facebook and Google), and health and safety measures. Google even ran a survey which shows that 67% of shoppers said they plan to confirm online that an item is in stock before going instore to buy it.
5. Affordability will be a concern
According to EY future business survey (Sept 2020), affordability remains a concern, with 67% of respondents indicating they will be cautious about their spending as the pandemic continues. This means consumers will be more focused on value for money. This may seem like an obvious trend given the situation, or maybe counter-productive to offer discounts. This does not necessarily mean that your profit will be down, especially if you re-evaluate how you are packaging your items. As a retailer, you may need to rethink your pricing and products slightly to cater to this market. Have sales and marketing work closely together to bring out insights. Look through Google trends, your Google Search Console, Google Analytics, and campaign insights to help guide you on how the market is changing and what your customers want. These tools can help you cut through the noise and identify key shopping behaviours to address.
There is no doubt that the Christmas holidays will look different this year, but it is definitely not cancelled. Retailers need to take into consideration customers' needs and wants during this holiday season. If this hasn't already been done, now is the time to improve your online presence and offering, bring offline and online closer together and analyse your businesses online data to deliver the best marketing strategy possible.
Ninia is a freelance digital marketing strategy consultant, who helps businesses grow their client base through digital audits, designing digital strategies and consultancy She has been in this industry for 9 years with the majority of her work experience in London, where she has worked for some top brands such as Call of Duty, Warner Brothers, Levis and PepsiCo. For a free 30 minute consultation, email me on ninia.azzopardi@gmail.com.