‍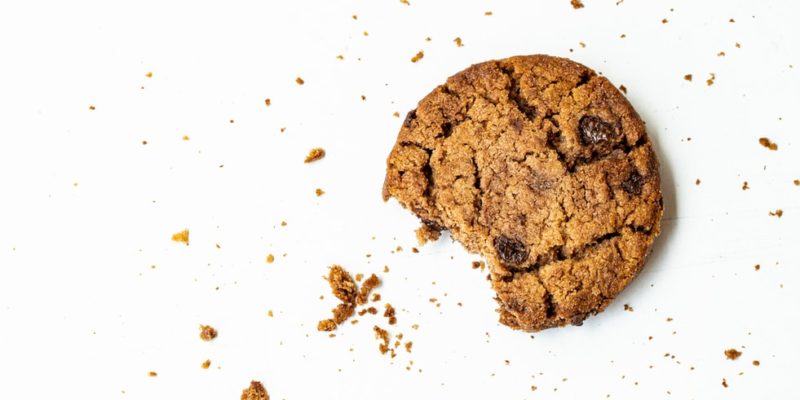 What happened?
Google dropped a bombshell last Wednesday.
''Today, we're making explicit that once third-party cookies are phased out, we will not build alternate identifiers to track individuals as they browse across the web, nor will we use them in our products.'' wrote David Temkin, director of product management, ads privacy and trust ad Google in a company blog post published on March 3.
This means that after about twenty years, in early 2022 advertisers will no longer be able to use third-party cookies to target people based on what they do across the broader web. As a result of this announcement, we are now moving onto life beyond the cookie, especially given that third-party cookies are next to useless on Safari and Firefox.
Read about here the difference in first, second and third party data.
Quite a few people saw the industry moving towards this, especially since Google had already announced last year that they are going to stop support for third-party cookies. Some people hoped that this would not be happening so soon or that there would be available alternatives, such as email hashers and device fingerprinting. Unfortunately, this is not the case, as they believe these alternatives are short cited and won't meet the public expectations on privacy needs.
As an 'alternative' to third-party cookies, Google is pushing for Federated Learning of Cohorts (FLoC). This is a new way of targeting consumers. Instead of observing people based on their individual behaviours, it would observe the browsing behaviour of a cohort (group) of similar people. This is also known as interest-based advertising. Although Google is pushing for FLoC, there has not been enough testing from their side on how to integrate this. This means that the industry is not prepared, which could hurt small businesses mostly, especially during this pandemic.
Let's dig a bit deeper on the facts:
When marketers buy ads from Google's ad exchange to run on publisher sites such as BBC or LadBible, they will be able to use their own first-party data or FLoC cohorts to target ads.
Google will no longer build user level profiles on any of its products, where they specifically call out Google Ads or Display and Video 360;
Businesses can still collect and use first-party data to target along with Privacy Sandbox-based targeting and measurement methods. (Google explicitly mentioned this);
Google will not block non-Google DSPs (think Amazon, Facebook Live Ramp and Tubemogul) from connecting with publishers.
It seems that logged-in users / first-party data can then be targeted as individuals and not as general browsers. This was left a bit vague in their announcement;
Display, especially retargeting, will not be a recommended marketing tactic and needs to be rethought;
These Google ads targeting changes are focused on the web, not on mobile app ads.
Marketing measurement and conversion would be tracked very differently. It is likely to be done by API's similar to SKAdNetwork (this was introduced by Apple, this API would allow mobile apps to install attribution while preserving privacy);
One area that I am curious about is the effect that this will have on DSPs and SSPs and if Private Market Places would be still possible. Technically I would imagine PMPs to be possible as you would be buying (auctioning) from a publishers (first-party data) inventory.
‍
What can businesses do till we know more?
We know that measurement will be heavily impacted and we are likely to see campaign performance decline in the short term. To combat this, businesses are going to have to adapt and put more efforts into gathering first-party data. This will be their bread and butter now, as it is the only data that they can really rely on. I would recommend businesses to implement site-wide tagging with the global site tag or Google Tag Manager, this will help to minimise disruptions during this time. This also means that businesses need to consider their Ad tech stack.
If we are moving towards a first-party data world, then we also need to talk about second-party data. Because let's face it, second-party data is just another company's first-party data that you can buy (through partnerships and agreements). I would envision companies would be more open-minded to buying second-party data, such as airlines and hotels sharing their data.
‍
This post cookie era is now approaching, moving towards a better future where people's data is protected.  I'm looking forward to seeing which companies manage to integrate FLoC into their advertising, and which publishers will emerge stronger as a result of this.