In my last blog post I discussed platform strategy between Facebook and Youtube for video content. But there is so much more to it besides deciding which platform to upload your content. According to Hubspot, 85% of businesses in 2020 use video marketing as part of their marketing strategy, which I believe is pretty great. Unfortunately, I have noticed that a lot of companies are not using the benefits to its full extent.
Whether you are starting out or you have been doing it for a while, here are a few tips that I consider to be helpful to increase your view count and achieve your video goals.
6 ways to improve your video marketing
Are you doing any or all of these?‍
‍1. Are you conversing with your audience?
There are two types of dialogues that you should consider, starting a conversation and continuing the conversation.
Besides the benefits of understanding your audience better, starting a conversation will help you to increase your posts visibility. This is because the more dialogue you encourage, the more engagement you would get on your post, and the more people will end up seeing it. This is reflected in Facebooks algorithm, where it currently ranks the posts each user sees in the order that they're likely to enjoy them.
Let's say you are a clothes brand and you want to promote your new stock. By posting a picture or a video of the new stock will help to create awareness. But posting a picture that starts a dialogue would increase your engagement and overall much more awareness and traffic to your site.
For example; 'Just arrived in stores now. Do you prefer this dress in Blue or White?'. Or 'New in stock, who can you imagine this dress on?'
Now that you have started the dialogue, the second type is continuing the dialogue. Be part of the conversation. What I mean is after you have asked your audience a question, it would be more effective if you reply or say thanks. These are social platforms after all, so be social. Don't leave your audience hanging. And remember, the more engagement, the higher your post will rank.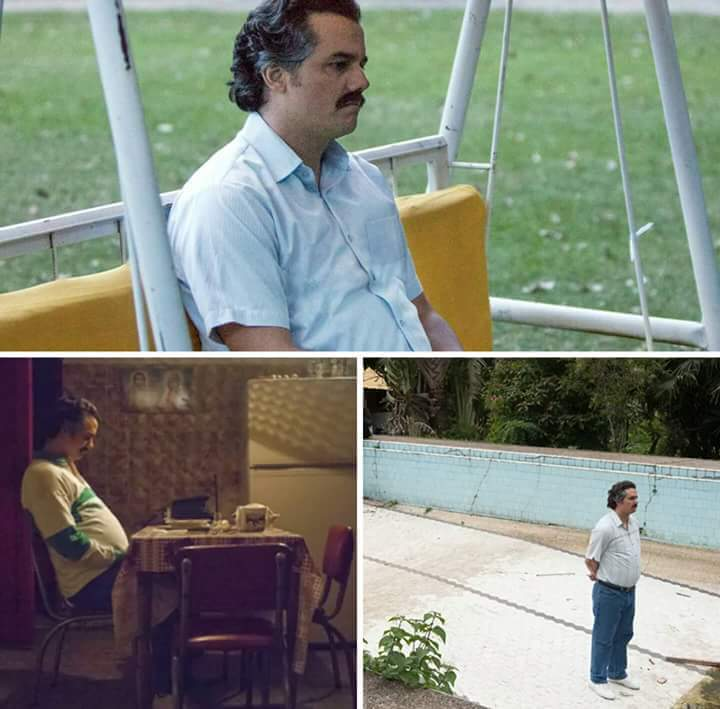 2. Are you working on improving your video title's SEO?
The easiest SEO tips to use is most often the one that is forgotten.
I am not going to go into detail about how to improve your SEO, there are books on this. But here are few tips that I have learnt.
2.1 The title of your video should be a phrase that the person is looking for.
For instance 'How to make sourdough bread', vs 'Jumping on the sourdough wagon'. This example may seem obvious, but even little changes make a huge difference. In all platforms you will have a way of amending the title, such as on Facebook, you can easily edit the title after uploading the video. As for Instagram, you can amend the Alt Text for video captions which can be found under advanced settings.
2.2 It is recommended to start testing your video titles to see which drive the best performance.
To be able to do this, you would need to upload the same video, with two different titles and see which one has a higher click through. I am still learning on how best to write the most effective titles for my blog posts. It takes time.
2.3 Another great tip is to encourage more followers to click through by adding a freebie in the text. This can be a link to a report that you have written or a recipe on your blog.
I would recommend asking your readers for their email address before they download the 'freebie', so you can keep in contact with them and use it in a mailing list (always seek user's approval prior to sending emails, otherwise its just spam).
2.4 Regardless of the platform, having primary keywords in your title will push your content up.
To be able to know which keywords to use, I would recommend doing a bit of research. This is a good article on Keyword research to get you started, or go directly to Google keyword planner. Remember, the aim of your research is to find the 'golden nugget' keyword which is high in volume but low in competitive keywords.
2.5 It is rumoured that if the title is less than 70 characters it would perform much better. Also keep the video descriptions between 100–200 words.
3. Have you ever assumed that your customer should know what to do next?
A call to action (CTA) is your secret weapon. It is like a slight nudge to encourage users to take the action you want them to take. You should never assume that your customers know what to do next. Telling your customers to 'Buy now', 'Download the brochure', 'Book a demo' will encourage your users to go down that conversion funnel. For non-marketers it may seem obvious what your message is and you may think it is not worth including a CTA, but it increases click through rates by 285%. Besides just as text in the description, or a separate button, it is also recommended to have the CTA included verbally in the video itself.
You should never assume that your customers know what to do next.
A few years ago when I worked at WarnerBros, I remember we were creating video content for the Wonder Woman release to be shown on Snapchat, we asked the leading actresses, Gal Gadot, to say 'Swipe up now to watch the trailer'. We A/B tested this version, against one without this CTA. We were surprised to see what a difference it made. as the one with the CTA within the video increased performance twice over.
‍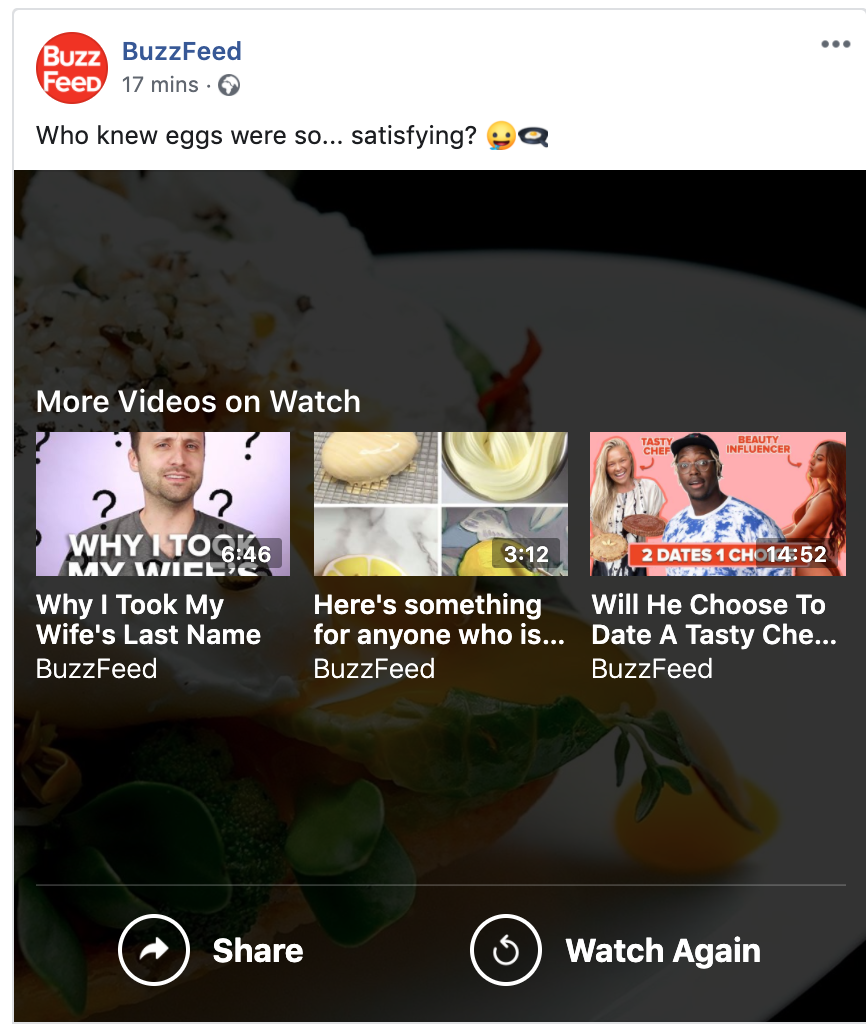 Remember, the higher your engagement the better your visibility and SEO will be.
4. Are you producing a lot of content?
It is time consuming to produce marketing content, though there is no need to produce new content every time you post. Especially since frequent and consistent posting is recommended on all your typical marketing blogs and books. That is why micro content is really helpful. It is typically low cost but highly valuable on social media channels.
The benefit of micro content is so you can grab the user's attention, but leave them wanting more.
Micro content is short content or summaries of the long content. It can be a trailer, a snippet or highlights of the video, or a GIF. You can use this idea too with long pieces of text, creating micro content versions of it in the form of an infographic.
The benefit of micro content is so you can grab the user's attention, but leave them wanting more. You can also share different snippets of the video before releasing the full version, this way it doesn't seem like you have just one piece of content and you can share it multiple times and won't annoy your followers. By sharing a piece of micro content and a link out to watch the full video you will increase your chances of getting a high view count on both platforms.
5. Is your video understandable with no sound?
When your audience will be scrolling through their social media, they will most likely start watching your video with the sound off. And only if it is engaging enough, they would click to unmute it and keep watching. To get your audience to watch for longer think about how alluring the first three seconds of the video is, and if subtitles would help?
6. Never stop optimising
Optimising your marketing strategy, is a key component to every successful campaign. It involves constantly testing different variations of layout, copy, metrics, and so on. Don't use any statistic that you see on a marketing website as being 100% accurate for your brand. They are just averages. Split testing usually only gets you a boost of a few percentage points with every successful change. But those small jumps in traffic and conversions eventually add up to big numbers.
‍
Hope these 6 tips help. Enjoy trying them out and when you do let me know what's working and what isn't.
‍
Digital Strategy Consultant | Malta | Online Marketing Services